Seminario "Mejorar la imagen de mi microempresa"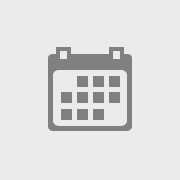 Instituto Aragonés de Fomento (IAF)
C/ Teniente Coronel Valenzuela, 9
Starts:

Mon, 16 Apr 2012, 04:00 PM (CEST)

Mon, 16 Apr 2012, 04:00 PM (CEST)

Ends:

Wed, 18 Apr 2012, 08:00 PM (CEST)

Wed, 18 Apr 2012, 08:00 PM (CEST)
Este seminario que lleva por título "MEJORAR LA IMAGEN DE MI MICROEMPRESA", Se va a realizar los días 16 y 18 de Abril del 2012 de 16,00 a 20,00 horas, en el salón de actos del IAF y va a ser impartido por Dª. Maria Jose Huerta. MJH Comunicación.
En el seminario analizaremos los aspectos que influyen en la imagen de su microempresa y comprobaremos la imagen que nuestros clientes actuales y potenciales tienen de ella.
• Edificio, oficina y entorno
• Atención al cliente
• Atención a otros actores; proveedores, trabajadores, accionistas y otros colaboradores.
• Comunicación Interna
• Imagen Corporativa
• Producto y Packaging.
• Imagen Corporativa on line
• Relaciones Públicas
• Publicidad y Medios de Comunicación
En definitiva, estudiaremos las razones por las cuales nos compran......
o no.
---
Category:

Lectures and seminars

Language:

Spanish

Organizer:

Powered by XING Events

Rating:

00

You haven't rated this event yet.
Hotels near this event

Book directly with our partner HRS. Premium Members get corporate rates.