Exposição de escultura "Envolvências…" de Manuel Pereira da Silva
Exposição de escultura "Envolvências…" de Manuel Pereira da Silva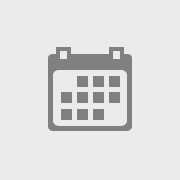 Casa-Museu Teixeira Lopes
Starts:

Sat, 12 Mar 2011, 03:30 PM (WET)

Sat, 12 Mar 2011, 03:30 PM (WET)

Ends:

Sat, 12 Mar 2011, 05:00 PM (WET)

Sat, 12 Mar 2011, 05:00 PM (WET)
Exposição de escultura "Envolvências…" de Manuel Pereira da Silva, que se realiza no dia 12 de Março de 2011 (Sábado), pelas 15h30, na Casa-Museu Teixeira Lopes/Galeria Diogo Macedo.
---
Category:

Art and culture

Language:

Portuguese

Organizer:

Powered by XING Events

Rating:

00

You haven't rated this event yet.
Hotels near this event

Book directly with our partner HRS. Premium Members get corporate rates.