Nation Branding Investment Expo 6-8 march Eindhoven The Netherlands
Nation Branding Investment Expo 6-8 march Eindhoven The Netherlands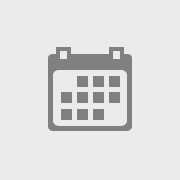 Beursgebouw Eindhoven, The Netherlands
Starts:

Tue, 06 Mar 2012, 10:00 AM (CET)

Tue, 06 Mar 2012, 10:00 AM (CET)

Ends:

Thu, 08 Mar 2012, 07:00 PM (CET)

Thu, 08 Mar 2012, 07:00 PM (CET)
Nation Brand: A sum of the ideas and feelings associated with a name, a trademark,
and a logo of a country or region. Not the logo itself, but the feelings and the ideas
in your mind about the country are the brand. Images, faces, ideas, first person
experiences, traditions, historie events, landscapes, politicians, movies, cities,
products, people from there you know... The knowledge, the sympathies and the
experiences with that country - that's the nation brand.
NBI International is organizing the Nation Branding & Investment Expo 2012 in Eindhoven, The Netherlands (6-8 March 2012).
The exhibition focuses on the branding and image building of countries and regions to attract investors and promote international trade relations.
The first impression of a country can be crucial in attracting investors and strengthening trade relations. 
People's impressions of a country are influenced by items such as media coverage, visits to the country, and marketing and promotion strategies.
Image building and branding can be decisive factors when making choices about investing in and/or establishing a
business in your country. 
It is therefore important that the country's assets are well-known and that the country is top-of-mind with potential investors. Nation branding reinforces positive associations with the country in terms of trade climate, political and social standards, and
tourism attractions. A systematic and long-term marketing strategy focused on the strengths of the country will help
promote economie development.
The Nation Branding & Investment Expo 2012 (NBI Expo) offers a dynamic platform to highlight the investment potential of your country and to increase the trade opportunities for
your country's businesses within the European market. In this way, the NBI Expo facilitates investment attraction whilst reinforcing the development of export opportunities.
Interested in participation? We seek companies & investerors, we prefer substainable entrepeneurs. More than 60 countries (and their embassy and /or representative will be there)
Please mail to: events@fairdrinks.nl
---
Language:

Dutch

Organizer:

Powered by XING Events

Rating:

00

You haven't rated this event yet.
Hotels near this event

Book directly with our partner HRS. Premium Members get corporate rates.