Basis-Camp "Mentales Training"
Basis-Camp "Mentales Training"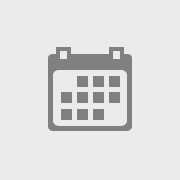 61440
Oberursel-Oberstedten
| | |
| --- | --- |
| Starts: | |
| Ends: | |
Dieses Basis-Camp richtet sich an alle, die ihre sportlichen und/oder beruflichen Ziele künftig schneller und effizienter erreichen möchten.
Ziel dieser zwei Tage in ebenso entspannter wie entspannender Atmosphäre wird es sein, Ihnen die Grundprinzipien und die ersten Grundlage-Techniken des mentalen Trainings nahezubringen, so dass Sie zahlreiche mentale Herausforderungen, wie etwa Stress-Situationen oder Turniervorbereitungen, bereits im Selbst-Coaching souverän bewältigen können.
Special Guest: Nunzio Esposito!


Beim Basis-Camp im Juni freue ich mich, den Teilnehmern einen ganz besonderen Gasttrainer präsentieren zu dürfen: Nunzio Esposito macht Profi-Fußballer, Topmodels und weltbekannte Musiker mental und körperlich fit. Derzeit ist er auf SAT.1 in der Serie "Biggest Loser" als Mental- und Fitness-Coach im Einsatz. Im Basis-Camp stellt er seinen "Underground Coaching"-Ansatz vor.

Das Basis-Camp findet in der 
Akademie Gesundes Leben
 (Gotische Straße 15, D-61440 Oberursel-Oberstedten bei Frankfurt, Tel. +49 (0) 6171 / 3009-840) statt. Dort besteht bei Bedarf auch die Möglichkeit zur Übernachtung. 
Im Seminarpreis von 490 Euro (inkl. MwSt) sind neben den Workshop-Unterlagen auch zwei Mittagessen, Seminargetränke und Pausen-Snacks enthalten.

Nähere Infos zu den Inhalten des Basis-Camps und zur Anmeldung finden Sie unter
www.basiscamp.info
.
---
Category:

Lectures and seminars

Language:

German

Organizer:

Powered by XING Events

Rating:

00

You haven't rated this event yet.
Hotels near this event

Book directly with our partner HRS. Premium Members get corporate rates.