Fotokurs >Der Weg in die digitale Fotografie<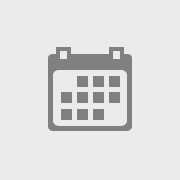 Zechenstr. 99 (Eingang Zollvereinstr. / Eckgebäude)
Starts:

Tue, 22 May 2012, 07:00 PM (CEST)

Tue, 22 May 2012, 07:00 PM (CEST)

Ends:

Tue, 22 May 2012, 09:00 PM (CEST)

Tue, 22 May 2012, 09:00 PM (CEST)

Registration deadline:

Sun, 20 May 2012, 08:00 PM (CEST)

Sun, 20 May 2012, 08:00 PM (CEST)
Der Kurs bietet dem Einsteiger einen umfassenden Einblick in die faszinierden Welt der Fotografie!
Er lehrt in der 7-teiligen Seminarreihe die Grundlagen der Fotografie wie beispielsweise die korrekte Belichtung eines Fotos, der Umgang mit digitalen Kamera und deren Einstellungen und vieles mehr!
Die Seminare finden immer Dienstags von 19:00 bis 21:00 Uhr in unserem Studio statt. Die Termine im einzelnen:
22.05.-Belichtung & Kameratechnik I
29.05.-Kameratechnik II & Objektive
05.06.-Bildgestaltung
12.06.-Blitztechnik
19.06.-Porträts fotografieren leicht gemacht
26.06.-Nachtfotografie
03.07.-Bildentwicklung & Bearbeitung/Retusche
Eine ausführliche Beschreibung finden Sie auf unserer Homepage
www.photodesign-eckgold.de
Diesen 7-teiligen Kurs bieten wir zu einem Preis von 99,00 € an. Hierin enthalten sind:
- 7 Seminare a 2 Stunden
- Seminarunterlagen zu den jeweiligen Themen
- Alkoholfreie Getränke, Kaffee, Tee
- Haribos bis zum abwinken :-)
Die Anmeldungen laufen ausschließlich über unsere Homepage!!!
---
Category:

Lectures and seminars

Language:

German

Organizer:

Powered by XING Events

Rating:

00

You haven't rated this event yet.
Hotels near this event

Book directly with our partner HRS. Premium Members get corporate rates.