Gesund, fit und leistungsstark dank BEMER
Gesund, fit und leistungsstark dank BEMER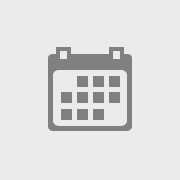 Kulturzentrum Brunsviga | Braunschweig
Starts:

Wed, 09 May 2012, 07:00 PM (CEST)

Wed, 09 May 2012, 07:00 PM (CEST)
Guten Tag,
gern möchte ich Sie an den heutigen Vortrag erinnern - und nochmals herzlich einladen.
Ich freue mich sehr auf Ihre Rückmeldung.
Mit besten Grüßen
Andrea Zelesnik
_______________________________________
Durchblutungsstörungen, Schmerzen, Energiedefizite/Antriebsarmut - Hilfe mit neuer Therapie!
Eine gute Durchblutung in unserem Herz-Kreislauf-System ist essenziell für die Erhaltung oder Wiederherstellung unserer Gesundheit. Wissenschaftliche Untersuchungen belegen,
dass gerade die Mikrozirkulation der bedeutendste Teil der gesamten Durchblutung ist und insbesondere für das Immunsystem eine entscheidende Rolle spielt. Bereits kleinere Störungen der Mikrozirkulation in den einzelnen Organen haben deutliche Auswirkungen auf das tägliche Leben.
Wissenschaftlich dokumentiert! Verbesserung der Mikrozirkulation als wichtigster Erfolgsfaktor der BEMER-Anwendung!
Zielgruppe: alle an Gesundheit interessierte - gerne auch medizinische Fachkreise.
---
Category:

Lectures and seminars

Language:

German

Organizer:

Powered by XING Events

Rating:

00

You haven't rated this event yet.
Hotels near this event

Book directly with our partner HRS. Premium Members get corporate rates.