Key Account Management in Stadtwerken
Key Account Management in Stadtwerken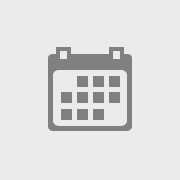 Meliá Düsseldorf am Hofgarten
Starts:

Mon, 04 Jun 2012, 09:00 AM (CEST)

Mon, 04 Jun 2012, 09:00 AM (CEST)

Ends:

Tue, 05 Jun 2012, 05:00 PM (CEST)

Tue, 05 Jun 2012, 05:00 PM (CEST)
Schlüsselkunden binden – Potenziale ausschöpfen – Erträge steigern

Gerade im Energiemarkt mit homogenen Produkten zählt eine professionelle Betreuung der Schlüsselkunden heutzutage mehr denn je. Nur so kann man sich nachhaltig vom Wettbewerb absetzen und somit eine langfristige Kundenbindung generieren. Doch welche Kunden sind überhaupt Key Accounts? Wie sprechen Sie welchen Kunden an und worauf ist bei Verkaufs- und Verhandlungsgesprächen zu achten? Wie sehen effektive Planungsmethoden aus? Und wie können Sie die aktuelle Situation nach der Energiewende gewinnbringend für sich nutzen?

Nutzen Sie unser Intensiv-Seminar und erfahren Sie die wesentlichen Faktoren, die Ihr Key Account Management optimieren. Von der Grundlegenden Strategie bis hin zum Kundencontrolling.

Wen Sie auf diesem Seminar treffen

Dieses Seminar richtet sich an Mitarbeiter, Fach- und Führungskräfte der Bereiche Key Account Management, Vertrieb, Verkauf, Vertriebssteuerung und Vertriebsservice aus Stadtwerken und Energieversorgungsunternehmen.

Ihre Termine

19. und 20. März 2012 in München
9. und 10. Mai 2012 in Frankfurt/M.
4. und 5. Juni 2012 in Düsseldorf


Die Teilnahmegebühr für das zweitägige Seminar beträgt € 1.895,- zzgl. der gesetzlichen MwSt.

Weitere Details hier:

http://www.managementcircle.de/deutsch/leistungen/veranstaltung.php?VA_NR=116754&ID=1&PARAM=&navanchor=1110031&cid=mvr104
---
Category:

Lectures and seminars

Language:

German

Organizer:

Powered by XING Events

Rating:

00

You haven't rated this event yet.
Hotels near this event

Book directly with our partner HRS. Premium Members get corporate rates.