Keys to International Success Through Silicon Valley - A 90 minute practical workshop for German entrepreneurs and executives
Keys to International Success Through Silicon Valley - A 90 minute practical workshop for German entrepreneurs and executives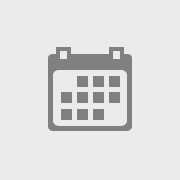 Lerchenstraße 28a (Eingang "Bei der Schilleroper")
Starts:

Wed, 09 May 2012, 07:30 PM (CEST)

Wed, 09 May 2012, 07:30 PM (CEST)
Liebe Freundinnen und Freunde des betahauses Hamburg,
Mit einem Tech-Start-Up Erfolg in Hamburg oder Deutschland zu haben ist schön und gut. Aber langfristig kommt man als Unternehmen um den Dreh- und Angelpunkt der digitalen Wirtschaft - das Silicon Valley und mit ihm den US-Markt nicht herum. Deshalb freut es uns, dass wir mit unserem Partner Next Step aus dem Valley diesen Workshop anbieten können, der eine solide Grundlage für Start-Ups aber auch Führungskräfte aus etablierten Unternehmen, die sich in den amerikanischen Markt vorwagen möchten, anbieten können.
Der Workshop findet statt am 9. Mai um 19.30 Uhr im betahaus Hamburg. Der reine Workshop dauert rund 90 Minuten, rund herum gibt es natürlich auch die Möglichkeit für Networking und Austausch.
Der Workshop kostet im Vorverkauf 30 EUR inkl. Mwst plus Gebühren für Amiando. Der Workshop ist limitiert auf 40 Teilnehmer. Sollten am Veranstaltungstag noch Tickets erhältlich sein, kann man diese für 37 EUR inkl. Mwst. an der Abendkasse erwerben
Im Preis inbegriffen ist die Teilnahme am Workshop und ein Willkommensgetränk.
Zur genaueren Workshopbeschreibung hier die Workshopbeschreibung unseres Partners Next Step:
Keys to International Success Through Silicon Valley 

A 90 minute practical workshop for German entrepreneurs and executives
Success today often equates to establishing a presence globally. With the recent expansion of activity, purchasing and funding in the US technology sector, developing and leveraging a presence in Silicon Valley can be the key to long term global success. However breaking in to the valley requires a clear plan, resources and ways to overcome common obstacles faced by German entrepreneurs and company executives.
This practical workshop offered by Silicon Valley-based Next Step will provide founders and executives of media, technology, gaming, life sciences and services companies with insight and knowledge around:
Current US decision maker perspectives, trends  and opportunities for market penetration by German companies.

Requirements for success in building relationships and business in Silicon Valley.

Practical tips for presenting a unique and compelling 'value proposition' to gain attention in the US.

Requirements (IP, financial and legal) for doing business in the US.

Ways to avoid the top five obstacles to US success for German companies.

With the current economic improvement in the US, this is a very good time to consider selling or expanding into the US.  For any CEO, entrepreneur or other company executive considering international expansion, this program will provide practical tips and techniques to increase success.
Facilitator:
Led by Jennifer Vessels, CEO of Silicon Valley-based Next Step, this workshop is built on her practical experience and knowledge of what really works to launch European companies into the US market. Founded by Jennifer in 1997, Next Step's focus is in maximizing profitable results for companies entering or growing in the US market. Their successes have included German companies including Core Media, Media Analyzer and Sonics as well as many other northern European companies.
Prior to founding Next Step, Jennifer led sales and marketing for UB Networks in the US and for EMEA before joining Tandberg in Oslo Norway. After launching Tandberg USA in 1997, she returned to the US to establish Next Step.
Jennifer holds an MBA from San Jose State University and a Masters in Occupational Psychology from the University of London.
---
Category:

Lectures and seminars

Language:

German

Organizer:

Powered by XING Events

Rating:

00

You haven't rated this event yet.
Tickets
Hotels near this event

Book directly with our partner HRS. Premium Members get corporate rates.