Kostenfreies Funkseminar - Internet of Things - 24.05.12 - Dortmund
Kostenfreies Funkseminar - Internet of Things - 24.05.12 - Dortmund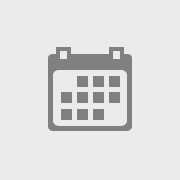 Starts:

Thu, 24 May 2012, 09:00 AM (CEST)

Thu, 24 May 2012, 09:00 AM (CEST)

Ends:

Thu, 24 May 2012, 05:00 PM (CEST)

Thu, 24 May 2012, 05:00 PM (CEST)
Das Internet besteht nicht nur aus Computern, sondern vermehrt auch aus Sensoren, Aktoren und diversen Geräten und Maschinen. Rutronik wird mit seinen Partnern Redpine Signals, Telit und ST verschiedene Möglichkeiten zur Anbindung Ihrer Entwicklungen mit dem Internet vorstellen. Der Schwerpunkt wird demnach auf GPRS/HSPA, WiFi und 6LoWPAN liegen.
Die Teilnahme ist kostenlos, die Teilnehmer begrenzt. Für das leibliche Wohl ist gesorgt. Sie erhalten vor dem Seminartermin noch die genaue Adresse und Agenda. Das Wireless Team von Rutronik freut sich auf Ihre Teilnahme.


Anmeldung hier:
http://www.rutronik.com/1344+M562fe8baf92.html

Harald Naumann in the digital world:
Google+: https://plus.google.com/u/0/104073440961325292775
Wireless M2M Blog: http://www.gsm-module.de
Google Technology User Group Hannover Blog: http://gtugm2m.wordpress.com/
Twitter: http://twitter.com/H_Naumann
Facebook: http://www.facebook.com/harald.naumann
Email: harald.naumann (at) gsm-modem.de
Skype: h.naumann
ICQ: 962116

Harald Naumann in the analogue world:
Just contact me by one of the digital channels and ask for a personal meeting or consulting by phone. Thank you in advance.

---
Category:

Lectures and seminars

Original event:

Language:

German

Organizer:

Powered by XING Events

Rating:

00

You haven't rated this event yet.
Hotels near this event

Book directly with our partner HRS. Premium Members get corporate rates.