MipTec 2012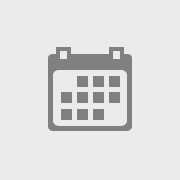 Starts:

Mon, 24 Sep 2012, 08:00 AM (CEST)

Mon, 24 Sep 2012, 08:00 AM (CEST)

Ends:

Thu, 27 Sep 2012, 05:00 PM (CEST)

Thu, 27 Sep 2012, 05:00 PM (CEST)
MipTec is the premier European conference and exhibition encompassing innovative approaches to high quality science and technology for drug discovery. MipTec brings together scientists from all disciplines of drug discovery within pharmaceutical and biotech companies, academic labs and technology providers. The scientific program covers the latest breakthroughs in the fields of drug discovery.
---
Category:

Trade fairs and conventions

Organizer:

Powered by XING Events

Rating:

00

You haven't rated this event yet.
Hotels near this event

Book directly with our partner HRS. Premium Members get corporate rates.