Vertriebs-Kompetenzen – erkennen, nutzen, ausbauen
Vertriebs-Kompetenzen – erkennen, nutzen, ausbauen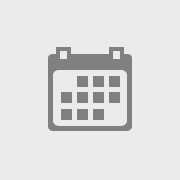 wird zeitnah bekannt gegeben
Starts:

Tue, 31 Jul 2012, 10:00 AM (CEST)

Tue, 31 Jul 2012, 10:00 AM (CEST)

Ends:

Tue, 31 Jul 2012, 05:00 PM (CEST)

Tue, 31 Jul 2012, 05:00 PM (CEST)
Workshop für Führungskräfte, Mitarbeiter aus dem Vertrieb oder Key Account Manager.Ziel ist ein objektivierter Check der prinzipiellen Kompetenzen in Vertrieb und Key Account Management, mit resultierenden Hinweisen für die individuellen Talente und Entwicklungspotenziale.
Ziele:
Prinzipielle Kompetenzen im Vertrieb und Key Account Management analysieren
Einen nachhaltigen Vertriebserfolg generieren
Weitere Termine sowie die Anmeldung finden Sie hier
---
Category:

Lectures and seminars

Language:

German

Organizer:

Powered by XING Events

Rating:

00

You haven't rated this event yet.
Hotels near this event

Book directly with our partner HRS. Premium Members get corporate rates.