VKII FoSTDIC 2012 from 18-19 May 2012 in Dortmund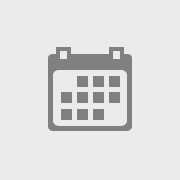 Starts:

Fri, 18 May 2012, 01:00 PM (CEST)

Fri, 18 May 2012, 01:00 PM (CEST)

Ends:
Registration deadline:

Sun, 13 May 2012, 11:45 PM (CEST)

Sun, 13 May 2012, 11:45 PM (CEST)
Dear group members,
Dear attendee,
The VKII-FoSTDiC is an international symposium organized by the Cameroon Association of Engineers and Computer Scientists in Germany (VKII e. V.). The 8th symposium will deal with the following topic: « Diaspora North-South - Knowledge and Technologies Transfer with an emphasis on Germany and Cameroon in the age of information and communication technology ». The potential and role of the scientific Diaspora in this process will be addressed particularly  
The symposium hosts nearly 250 international guests from various fields. Scientists, policy makers, experts and other stakeholders from around the world will gather at VKII-FoSTDiC 2012 to discuss on how a sustainable social and economic development of sub-Saharan countries can be supported through technology and know-how transfer.
Click here to REGISTER Now Online
We are looking forward to meet all of you in Dortmund.
Together great things happen... VKII, Let's build it Together!
Your organization committee
---
Language:

German

Group:

Organizer:

FoSTDIC a workgroup of VKII e.V.
Powered by XING Events

Rating:

00

You haven't rated this event yet.
Hotels near this event

Book directly with our partner HRS. Premium Members get corporate rates.