Webinar: Performance Testing Challenges for ITSM Products
Webinar: Performance Testing Challenges for ITSM Products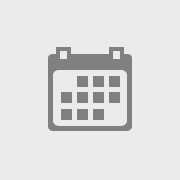 Starts:

Wed, 16 May 2012, 07:00 PM (IST)

Wed, 16 May 2012, 07:00 PM (IST)

Ends:

Wed, 16 May 2012, 08:00 PM (IST)

Wed, 16 May 2012, 08:00 PM (IST)

Registration deadline:

Wed, 16 May 2012, 02:00 PM (IST)

Wed, 16 May 2012, 02:00 PM (IST)
The webinar on "Performance Testing Challenges for ITSM Products" aims to discuss why performance testing is necessary for ITSM Products, How to approach Performance Testing? What are the challenges involved and which tools could be used for conducting Performance Testing.
Join this webinar on Wednesday, 16th May, 2012
Time: 7:00 pm – 8:00 pm IST
Register Here: https://www1.gotomeeting.com/register/970691729
AGENDA
Introduction

Why conduct Performance Testing for ITSM products and what are the challenges involved

Performance Testing approach and Life cycle

Typical Test Scenarios

Recommended tools
---
Category:

Corporate presentations

Organizer:

Powered by XING Events

Rating:

00

You haven't rated this event yet.
Hotels near this event

Book directly with our partner HRS. Premium Members get corporate rates.