Jan-Philip
Ziebold
Gründer
(The company name is only visible to registered members)
Want to know more about Jan-Philip Ziebold?
All you need to do is sign up for free on XING.
Sign up for free
Personal information
Employment status

Entrepreneur
Educational background
Languages

German

(First language)

, English

(Good knowledge)

, French

(Basic knowledge)

, Italian

(Basic knowledge)
About me
DZ-Media, seit 1998 Ihre Werbe- & Mediaagentur für Direktmarketing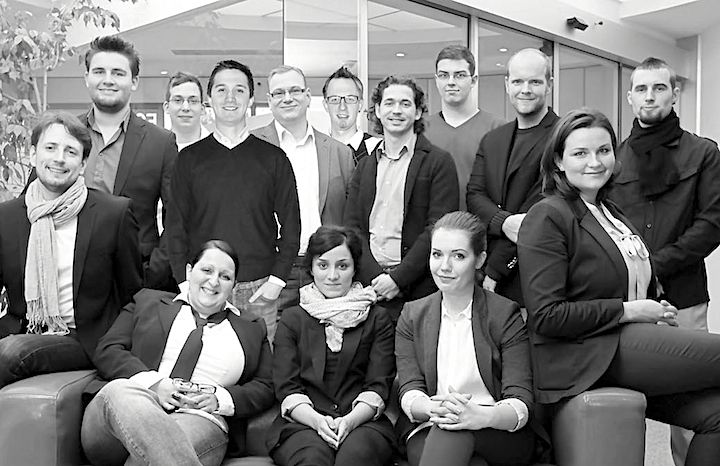 Was wir tun?:
DZ-Media ist Spezialist für crossmediale  Werbekommunikation in D/A/CH/NL. Wir greifen hierfür auf langjährige Erfahrungen, ein hohes technisches Know-how und ein motiviertes sowie fachkompetentes Team zurück.

DZ-Media ist zudem Mitglied der trivari MEDIENGRUPPE, was als zusätzlicher Know-how Multiplikator verstärkend hinzukommt.

Neuigkeiten Rund um das DZ-Media Team finden Sie auch bei Facebook
Unser Ziel, Ihre Werbekommunikation so effizient wie möglich zu gestalten. Von der Konzeption, über die Mediakreation bis hin zur Mediaplanung begleiten wir Sie ganzheitlich im Marketing.
"Plane das Schwierige da, wo es noch leicht ist.
Tue das Große da, wo es noch klein ist.
Alles Schwere auf Erden beginnt stets als Leichtes.
Alles Große auf Erden beginnt stets als Kleines."


Nehmen Sie Kontakt auf und nutzen Sie unseren über 10-jährigen Erfahrungsschatz.

http://www.dz-media.de / Tel.: 0201 815 810 -0 / kontakt@dz-media.de

Search the XING network
Find new business contacts on XING and get back in touch with old contacts!