Laszlo
Rozsnoki
bc., Product Design
Produktdesigner
(The company name is only visible to registered members)
6214 AM

Maastricht

Netherlands
Want to know more about Laszlo Rozsnoki?
All you need to do is sign up for free on XING.
Sign up for free
Personal information
Professional experience
(16 years, 9 months)
Employment status

Freelancer
Educational background
Languages

German

(First language)

, English

(Fluent)

, Dutch

(Good knowledge)

, Hungarian

(First language)
About me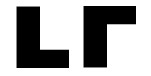 Laszlo Rozsnoki
Laszlo Rozsnoki is a German designer originating from Budapest in Hungary with his design studio based in Maastricht in the Netherlands.

He grew up in different cities in Germany and studied Product Design in the Netherlands. After doing an internship at the studio of Demakersvan, he graduated at the Product Design Department of the Academy of Fine Arts Maastricht in July 2008 and started up his own design studio in Maastricht in the Netherlands.

Now he lives in Aachen (Germany), Maastricht (The Netherlands) and Milan (Italy).

Besides exhibitions in the Netherlands, Germany, Italy, Belgium, South Korea, Russia, United Arab Emirates (UAE) and Macedonia Laszlo Rozsnoki also presented his works at Designersblock during Milan Design Week 2009 and the Shanghai Expo 2010 in China.

In 2012 he exhibited during Milan Design Week again and showed his new work at Designersblock at MOST (Museo Nazionale della Scienza e della Tecnologia) instigated by Tom Dixon for Milan Design Week 2012 during Salone Internazionale del Mobile in Milan (Milano) 2012.



Search the XING network
Find new business contacts on XING and get back in touch with old contacts!