Martin
Herget
MSc
Entfaltung ist Wachstum
(The company name is only visible to registered members)
Want to know more about Martin Herget?
All you need to do is sign up for free on XING.
Sign up for free
Martin Herget's personal information
Haves

Executive Coaching, Management Coaching, Business Sparring, Führungskräfte Coaching, Change Management, Reorganisation, Unternehmensberatung, Unternehmens Coaching, Sales Coaching, Sales Management, Banken, Versicherungen, Dienstleister, Key Account Management, Projekt Management, Programm Management, Supervision, Coaches Coaching, Online Coaching, Online Beratung, Telefon Coaching, Krisenmanagement, Verhandlungscoaching, Persönlichkeitsentwicklung, Bewerbungscoaching, Entscheidungsfindung, Burn-Out Prävention, Zielfindung, Zielerreichung, Mobbing Prävention

Wants

Internationale Business Kontakte, Vorstände, GeschäftsführerInnen, Executives, Investoren, Personalberater, Personalverantwortliche, HR-Manager, Recruiter, Ideengärtner, Kreative, Querdenker, Coaches, Trainer, Berater, Consultants, ungewöhnliche Business Locations, interessante Herausforderungen

Interests

Menschen, Tiere besonders meine Shiba Hündin Sina, Fotografie, Bloggen, Laufen, Skaten, Lachen, Leben, Lernen, Wein, Golf, Chilis, Reisen, Astronomie, Gutes Essen aber nur jeden 2. Tag

Organizations

1001 Lachen, Marillenwind, Laufrunde Donaupark, Photocase, GC2000, WKO, Ingress Austria
Martin Herget's professional experience
Martin Herget's education
Sep 2008

-

Jun 2010

Universität Wien

Executive Management - Vertiefung Wirtschaftscoaching und Training, MSc

Graduated Management Coach nach ICF-Standard (International Coaching Federation) Executive Schwerpunkte: Ökonomie, Management Finanzmngmt- und Controlling, Marketing, Arbeits- und Sozialrecht, EU Recht, Prozessmanagement, PM, Organisationslehre- und Entwicklung, Personalwesen-Entwicklung-Führung
Languages

German

(First language)

, English

(Fluent)
About Martin Herget


Jeder Aufbruch beginnt mit dem ersten Schritt!
Rollen und Aufgaben in den letzten Jahren
 
● Executive Coach und Berater von Unternehmern, Führungskräften, Coaches und Trainern
● Bereichsleiter - Führung eines 40-köpfigen SW-Entwicklungsteams
● Programm & Project Mgmt von IT-Projekten (bis zu 7 Projects mit 24 Members)
● PM im Banken Umfeld (Entwicklung einer Kernapplikation und Einführung eines Testteams)
● Key Account Manager - Akquisition und Management von SW-DL Projekten > 3.5 Mio. Euro
● Strategie- und Prozessentwicklung im Vertriebsbereich
● Recruiting von IT-Fachkräften
 
mehr über mich ->

http://www.martinherget.com
 

Kundenstimmen (Auszug)
 

 

 

Ich lebe, erfahre, fotografiere und berichte darüber...
 
...auf meinem Blog "Entfaltung ist Wachstum" schenke ich ein Stückchen Einblick in mein Leben. Durchaus humorvoll so wie ich eben bin. Die Fotos auf meinem Blog sind zum Großteil selbst gemacht (bis auf die Portraits von mir ;-)
 
zu meinem Blog -->

http://www.martinherget.com/blog
 

Wesentliches...
 
...zu erkennen und dabei das große Ganze nicht aus den Augen zu verlieren beschreibt meine Einstellung und Arbeitsweise sowohl im Coaching als auch bei der Fotografie.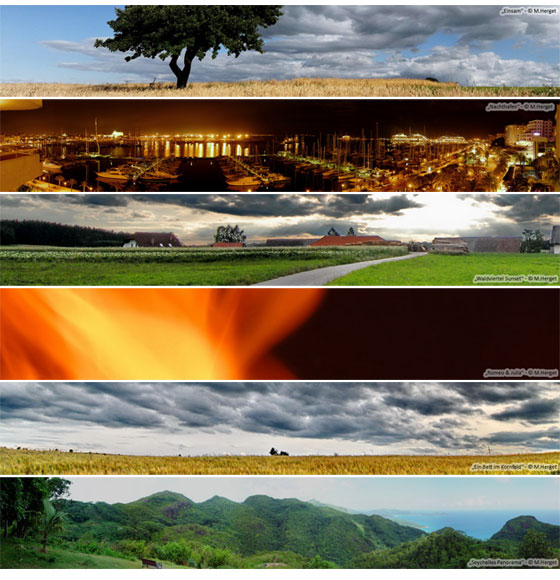 Search the XING network
Find new business contacts on XING and get back in touch with old contacts!