Download the free XING app now:
With the XING app you can take your network with you wherever you go so you're always up to date.
Up-to-date contact details from your mobile device
The XING app provides you with up-to-date phone numbers and e-mail addresses for your contacts so you can always benefit from your network's expertise.
Be first to find out what's new
The XING app immediately shows you what's new in your network, be it a change of job, a birthday, or the latest posts. That way you're always in touch and up to date.
Life presents us with all kinds of opportunities.
Use XING to link up with new people, exchange news and views on topics you're interested in, and much more.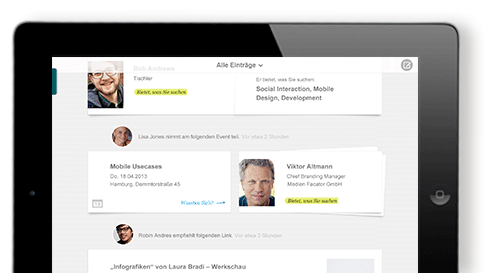 Download the free XING app now: