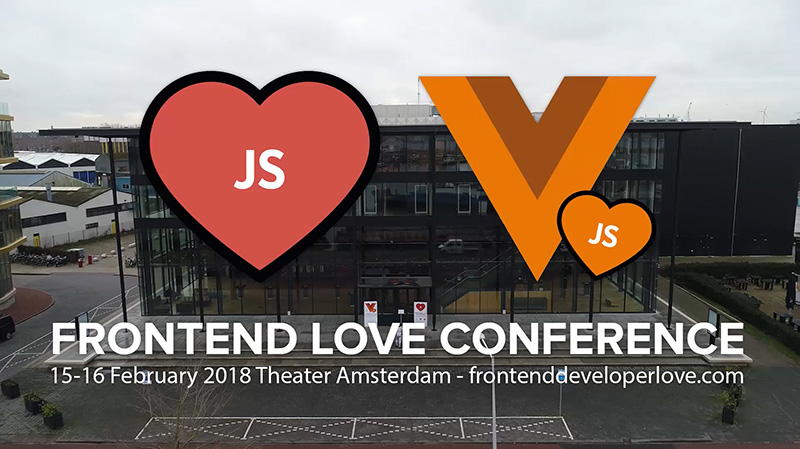 Vue.js Conference Amsterdam 
15 February 2018, Theater Amsterdam

 Join in for the largest Vue.js conference worldwide to date. 
 this is the place to be for Vue.js enthusiasts. The conference is headlined by some of the most renowned international experts on the subject and the creator Evan You himself. The Vue.js Conference Amsterdam is the key event to discover, engage, learn & exchange with the Vue.js community.

 Be sure to check out our two time award winning website via vuejs.amsterdam
---
 Topics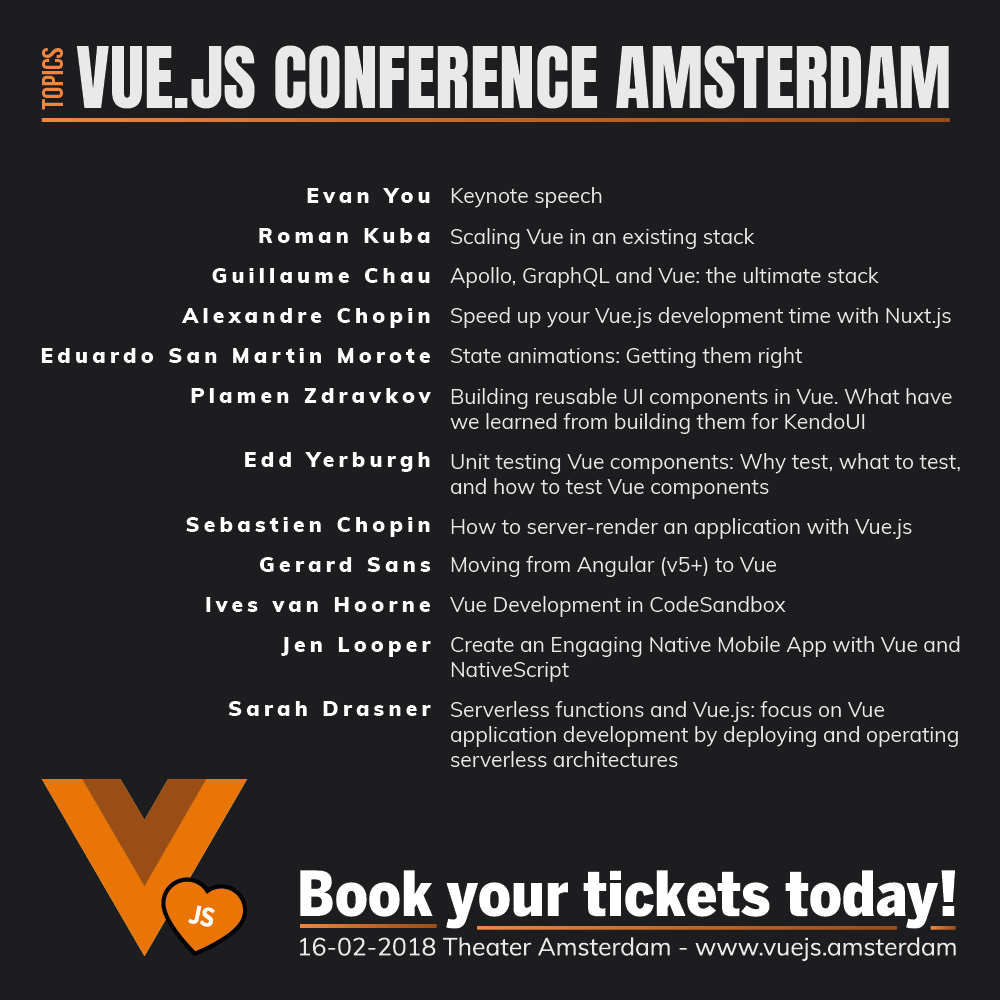 Check the full schedule at vuejs.amsterdam
---
 Because 3 extra Vue.js talks? Buy a 2 day combi ticket!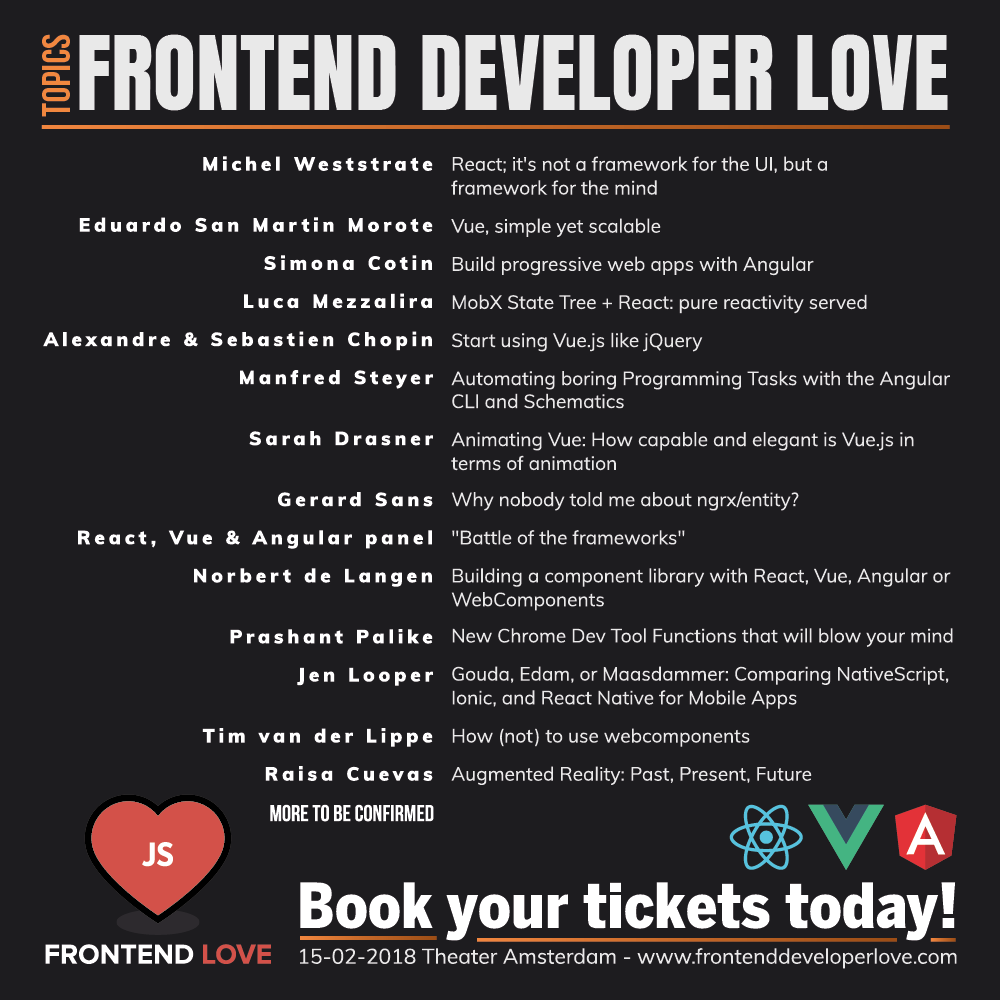 About the Frontend Developer Love Conference
Frontend Developer Love Conference will share awesome case studies built using React, Angularjs or Vuejs. The most popular and used frameworks in the Frontend Developer are covered in this knowledge sharing conference. Your Frontend Developer Conference.

Already signed up to share their experiences are Google Developer Experts, Vuejs Core Contributors, Reacts Experts and a Range of Other Speakers on Relevant Hot Frontend Topics
Day 1: Frontend Love (Top 3 Frameworks + Latest trends)
Day 2: Vue.js Conference Amsterdam
www.frontenddeveloperlove.com
---
Theater Amsterdam
Theater Amsterdam wants to offer an inspiring experience in comfortable cinema chairs. Be blown away with code & visuals created for you by the leading Vue.js experts on the biggest projection screen you will ever come across.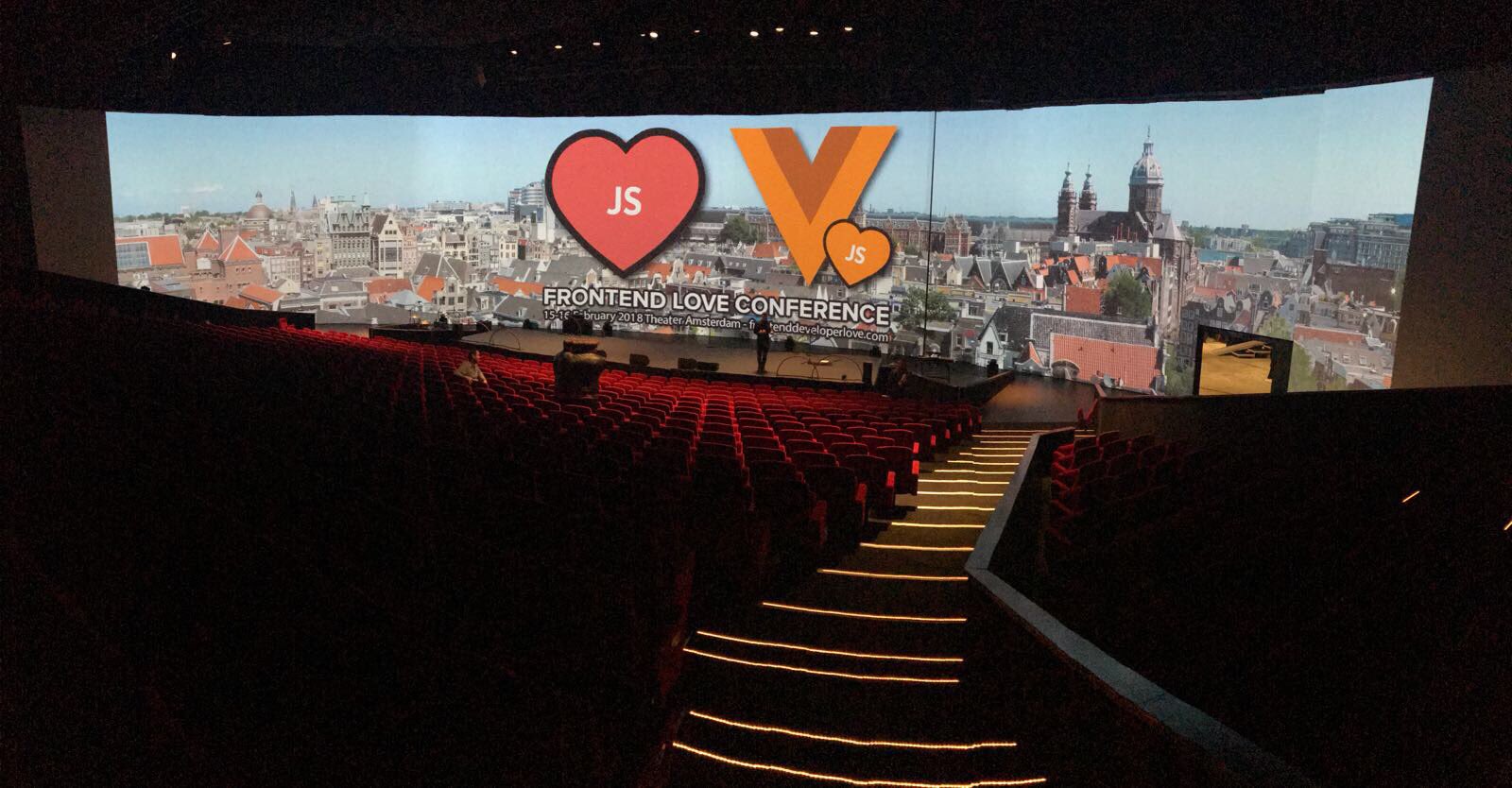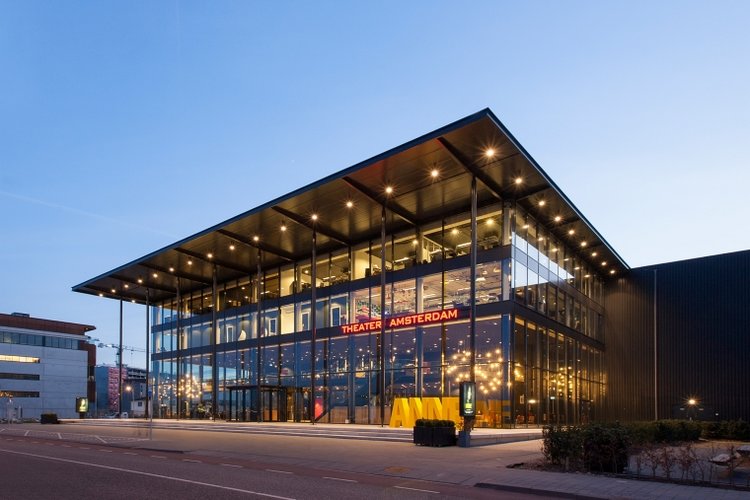 Schedule
Evan You
Roman Kuba
Guillaume Chau
Alexandre Chopin
Eduardo San Martin Morote
Plamen Zdravkov
Edd Yerburgh
Sebastien Chopin
Gerard Sans
Ives van Hoorne
Jen Looper
Sarah Drasner