Ammersee-Forum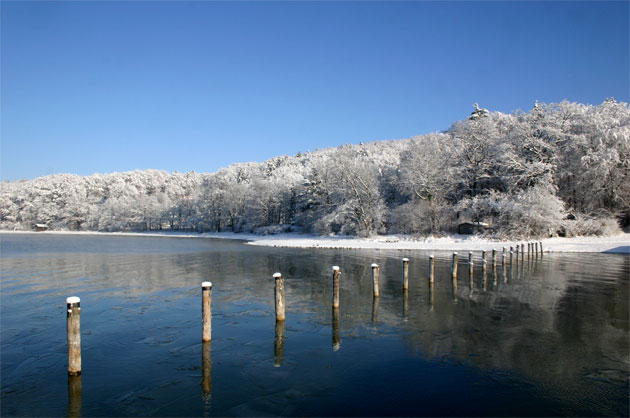 "Wenn du willst, dass Menschen sich verstehen, lass sie gemeinsam etwas schaffen."
Dieser Spruch von St. Exupéry ist das Motto für diese Gruppe.
Persönlich-Menschliches
steht hier im Vordergrund. Geschäftliche Kontakte werden sich daraus ergeben - das liegt in der Natur der Sache.
Diese Gruppe wurde im November 2006 ins Leben gerufen, um für Xing-Mitglieder in der Ammersee-Region die Möglichkeit zum privaten und geschäftlichen Austausch zu schaffen. Unsere Mitglieder sollten deshalb hier aus der Region sein oder zumindest einen direkten Bezug dazu haben.
Ziele des Forums
- Organisation regionaler Veranstaltungen und Treffen
- Kontakt-, Kooperations- und Job-Börse
- Informations-Austausch
- Business-Netzwerk
Wichtige Hinweise dafür, um in unserer Gruppe Mitglied zu werden.
1. Sagen Sie uns, warum Sie hier Mitglied werden möchten. Also, was Ihre persönlichen Wünsche und Erwartungen an diese Gruppe sind.
2. Wenn Ihr Antrag angenommen wurde, sagen Sie bitte ein paar Worte über sich in der "Vorstellungsrunde".
3. Wir möchten unsere Mitglieder auch sehen und nehmen nur Profile mit Foto bei uns auf.
4. Das Ammersee-Forum ist eine regionale Gruppe. Der geografische Einzugsradius unserer Mitglieder liegt deshalb bei rund 50 Kilometern. Ausnahmen bestätigen die Regel.
About the XING business network
Welcome to the Ammersee-Forum on XING, the business network for professionals. Ammersee-Forum is one of thousands of groups on XING, where millions of members from over 200 countries around the world can share expertise and make contact. Join Ammersee-Forum and discuss interesting topics with experts and similarly minded professionals.
Statistics
Group exists since:

17 Nov 2006

Members in this group:

458

Posts in this group:

1,876

Languages:

German