Gestión Integral de Recursos Humanos
GESTION INTEGRAL DE RECURSOS HUMANOS
Bienvenid@s a este, nuestro foro, para profesionales, exclusivamente, de recursos humanos.
Pretendemos ser un grupo de personas provenientes de los recursos humanos, que aporten valor, oportunidades profesionales, e intercambio de enfoques que nos permitan adoptar y adaptar nuestras políticas de gestión a las necesidades del medio.
Queremos convertir este foro en un referente de consulta para los profesionales de la gestión del conocimiento.
Este foro tiene por objeto estar en la vanguardia de las creaciones, proyectos y nuevas ideas que puedan aportar valor al día a día de nuestra gestión.
Políticas retributivas, motivación, clima, organización, procesos, comunicación, desarrollo, selección, valoración, descripción, gestión, administración del tiempo, formación, prevención, eficiencia, adaptabilidad, fuentes de reclutamiento, planes de promoción, gestión del talento, desempeño, trainees, y todas aquellas cuestiones que generan y determinan nuestro día a día.
El grupo cuenta con el apoyo estratégico de AEDIPE (Asociación Española de Dirección y Desarrollo de Personas). El grupo es el canal de comunicación de la asociación en XING para dar a conocer sus eventos, actividades y servicios entre los usuarios de la plataforma.
Bienvenid@s al foro exclusivo para profesionales de la gestión del capital humano.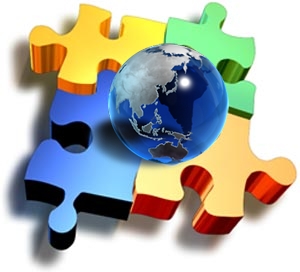 About the XING business network
Welcome to the Gestión Integral de Recursos Humanos on XING, the business network for professionals. Gestión Integral de Recursos Humanos is one of thousands of groups on XING, where millions of members from over 200 countries around the world can share expertise and make contact. Join Gestión Integral de Recursos Humanos and discuss interesting topics with experts and similarly minded professionals.
Statistics
Group exists since:

09 Apr 2008

Members in this group:

2,551

Posts in this group:

5,769

Languages:

Spanish
Moderators