European Art, Culture and Music Gateway

http://artistsinaction.wordpress.com/news/
A gateway to the world of art and culture across the borders and information about new and exiting areas within the field of artists, musicians, singers, studio and gallery performances.
Exchange of views, topics and fun – contact to professionals being involved local, regionally or worldwide. Be your own diplomatic person through your spirit of work.
Reap the benefit of other fields in the universe of art and culture and use the gateway to learn and explore new ideas worldwide.
European Gateway is not a limited forum for people living in the EU community and anyone interested to combine, write or travel to and from Europe will be able to benefit from any kind of information in the group.
Members of the EACMG group will also benefit from the information and offers sent from the organization "Artists in Action - Culture unites Cultures for Humanity" - A non-profit organization arranging events, concerts, fair shows and art markets around the world.
Our moderating team group may assist you in other languages like:
Italian, German, French, Spanish and Danish.
Our main language is English being the international language to unite Culture to Cultures Worldwide.

http://www.youtube.com/watch?v=MZFTTxp64zI
Kurt Lykke Lindved

http://artistsinaction.wordpress.com/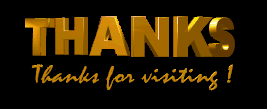 About the XING business network
Welcome to the European Art, Culture and Music Gateway on XING, the business network for professionals. European Art, Culture and Music Gateway is one of thousands of groups on XING, where millions of members from over 200 countries around the world can share expertise and make contact. Join European Art, Culture and Music Gateway and discuss interesting topics with experts and similarly minded professionals.
Statistics
Group exists since:

28 Apr 2008

Members in this group:

7,139

Posts in this group:

3,656

Languages:

English
Moderators