Career guidance
Find the right job for you.
Networking for newbies made easy.
A sound professional network is always worth its weight in gold! This article shows you the first networking steps you should take when kicking off your career.
Read top tips
---
How to find your first job – top tips for newbies.
Kicking off your career can be difficult, especially as companies often look for people with lots of experience. We provide you with top tips to boost your chances of landing a job.
Read newbie tips
---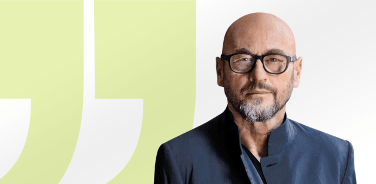 "You don't need a degree to be successful."
Entrepreneur Jochen Schweizer achieved success without a degree. In this article, he explains why studying isn't for everyone and what really counts in today's world of work.
Read article
---
Gather initial experience as an intern or trainee.
Internships or trainee programmes are often the first step towards your first permanent job. Find out how they differ and how you can get the most out of them.
Read article
---
Best careers for the future
Anyone wondering which career path they should take needs to check out industries and jobs with a future. We show you eight professions that are really popular right now.
Discover top jobs
---
XING can help you find a new job thanks to tips and useful features for novices and pros